Malta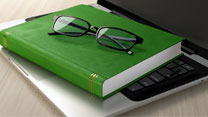 In the list below you will find MBA programs within Malta.

To make your search for programs in Malta more specific, you can filter by type of MBA, location, price, length, and upcoming start dates. Once you have found a program that suits you simply fill out the online form with your details and get more information sent to you.
Displaying 1-2 of 2 results
Master of Business Administration


Global College Malta




The new MBA program designed by world renowned academics at Global College Malta provides a unique and intellectually engaging learning...

MSc in Cloud Computing with Management


Global College Malta




The MSc program in Cloud Computing and Management uniquely designed by faculty at Global College Malta and industry experts at...
Displaying 1-2 of 2 results