Hospitality & Tourism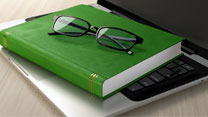 Find schools who deliver MBA programs within Hospitality & Tourism in the list below.

Make your search for schools that deliver MBA programs in Hospitality & Tourism more relevant by filtering by category, education level or location. You can easily contact schools you're interested in on each institute profile page.
Displaying 1-8 of 8 results
Bologna Business School - University of Bologna


A faculty of University of Bologna, the world's oldest university founded in 1088, Bologna Business School has a long history...

Chinese University of Hong Kong


Founded in 1963, the highly acclaimed Chinese University of Hong Kong (CUHK) is a comprehensive research university with a global...

Ecole Hôtelière de Lausanne (EHL)


With a mission to form the future leaders of the hospitality industry, Ecole Hôtelière de Lausanne holds its MBA and executive...

emlyon business school


emlyon business school, created in 1872, stands out among the few business schools worldwide awarded three international accreditations and is...

EU Business School


The EU Group is a network of professionally accredited, multicultural, high-ranking business schools established in 1973. In addition to small,...

GBSB Global Business School


GBSB Global Business School is an internationally accredited business school in Spain that provides business education in English to students...

International Graduate Center - Hochschule Bremen


The International Graduate Center is collaborative academic initiative between the University of Applied Sciences Bremen and the Graduate School for...

New European College


The New European College is an international business school in Munich, which offers a modern business education based on the...
Displaying 1-8 of 8 results
Want to study your MBA abroad?
At educations.com, you can find and compare hundreds of MBA programs from top international universities and business schools around the globe.
Register for our newsletter
Subscribe to searchmba.com newsletter about MBA programs!