Entrepreneurship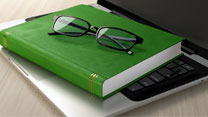 Find schools who deliver MBA programs within Entrepreneurship in the list below.

Make your search for schools that deliver MBA programs in Entrepreneurship more relevant by filtering by category, education level or location. You can easily contact schools you're interested in on each institute profile page.
Displaying 1-7 of 7 results
Babson College: Olin


Babson College, located in Wellesley, Massachusetts, is recognized internationally for its entrepreneurial leadership in a changing global environment. Babson grants...

Bologna Business School - University of Bologna


A faculty of University of Bologna, the world's oldest university founded in 1088, Bologna Business School has a long history...

Columbia Business School


Columbia University Graduate School of Business , also known as Columbia Business School ( CBS ), is the business school...

emlyon business school


emlyon business school, created in 1872, stands out among the few business schools worldwide awarded three international accreditations and is...

EU Business School


The EU Group is a network of professionally accredited, multicultural, high-ranking business schools established in 1973. In addition to small,...

IBAT College Dublin


At IBAT College Dublin, MBA and postgraduate programs are designed to meet the needs of highly motivated graduates and business...

University of Hertfordshire


The University of Hertfordshire (UH) is a leading university in the field of business.The part-time Executive MBA is designed to...
Displaying 1-7 of 7 results