United Arab Emirates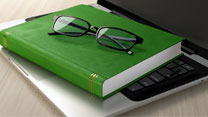 In the list below you will find MBA programs within United Arab Emirates.

To make your search for programs in United Arab Emirates more specific, you can filter by type of MBA, location, price, length, and upcoming start dates. Once you have found a program that suits you simply fill out the online form with your details and get more information sent to you.
Displaying 1-4 of 4 results
Public Administration Executive Masters (EMPA)


Zayed University




The Executive Masters in Public Administration program is designed to prepare graduate students for senior managerial and leadership roles in...

Health Care Administration Executive Masters (EMHCA)


Zayed University




The Executive Masters in Health Care Administration (EMHCA) program is offered in partnership with the University of Houston-Clear Lake and...

Executive MBA


Zayed University




The Executive MBA program from Zayed University is a general management program offered in partnership with Clemson University and Oklahoma...

Master of Business Administration (MBA)


University of Wollongong in Dubai




The UOWD MBA provides students with a truly global network and unlimited opportunities to increase their cultural mobility. UOWD's international...
Displaying 1-4 of 4 results