E-Commerce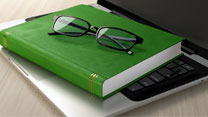 In the list below you will find MBA programs within E-Commerce.

To make your search for programs in E-Commerce more specific, you can filter by type of MBA, location, price, length, and upcoming start dates. Once you have found a program that suits you simply fill out the online form with your details and get more information sent to you.
Displaying 1-2 of 2 results
MBA - Blockchain Management


EU Business School




Blockchain, the technology behind Bitcoin and other cryptocurrencies, promises to be one of the most influential and important emerging technologies...

MBA - Digital Business


EU Business School




The internationally accredited MBA in E-business Development from EU Business School covers key entrepreneurship and management skills that prepare candidates to thrive...
Displaying 1-2 of 2 results