E-Commerce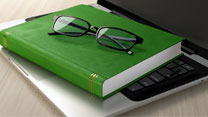 In the list below you will find MBA programs within E-Commerce.

To make your search for programs in E-Commerce more specific, you can filter by type of MBA, location, price, length, and upcoming start dates. Once you have found a program that suits you simply fill out the online form with your details and get more information sent to you.
Displaying 1-5 of 5 results
Master in E-commerce


University of Economics in Katowice




E-commerce is an area of business activity that is still gaining importance as it is a potential source of revenue...

Master in Digital Marketing and Ecommerce


GBSB Global Business School




With the advancements in digital technologies and importance of ecommerce changing individuals' buying habits, it comes as no surprise that...

MBA - Blockchain Management


EU Business School




Blockchain, the technology behind Bitcoin and other cryptocurrencies, promises to be one of the most influential and important emerging technologies...

MBA - Digital Business


EU Business School




The internationally accredited MBA in E-business Development from EU Business School covers key entrepreneurship and management skills that prepare candidates to thrive...

Master in Digital Business


GBSB Global Business School




The Master in Digital Business at GBSB Global Business School will prepare students to meet the challenges of an increasingly...
Displaying 1-5 of 5 results
Want to study your MBA abroad?
At educations.com, you can find and compare hundreds of MBA programs from top international universities and business schools around the globe.
Register for our newsletter
Subscribe to searchmba.com newsletter about MBA programs!