Leadership, MBA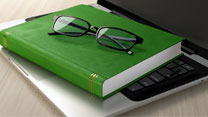 Find schools who deliver MBA programs within Leadership, MBA in the list below.

Make your search for schools that deliver MBA programs in Leadership, MBA more relevant by filtering by category, education level or location. You can easily contact schools you're interested in on each institute profile page.
Displaying 1-8 of 8 results
Bologna Business School - University of Bologna


A faculty of University of Bologna, the world's oldest university founded in 1088, Bologna Business School has a long history...

Hochschule Pforzheim - Business School


Hochschule Pforzheim dates back to 1877, and is a leading Germany university that is renowned for its interdisciplinary thinking, dynamic...

Kühne Logistics University


Kühne Logistics University is a private university located in Hamburg's HafenCity. KLU is one of very few private universities in...

Nottingham Trent University Business School


Nottingham Business School (NBS) has an international reputation as one of the best business schools in the UK. Part of Nottingham...

Robert Kennedy College


Founded in 1988, Robert Kennedy College (RKC) is a private educational institution in Zürich, Switzerland. The College pioneered Swiss quality...

Sacred Heart University


Obtain your Master of Business Administration degree from The Sacred Heart University (SHU), Jack Welch College of Business & Technology....

Tuck School of Business at Dartmouth


As part of the Dartmouth College campus, the Tuck School combines the intellectual depth of a large Ivy League university...

Westminster Business School


Westminster Business School is one of London's leading centers for business education that are internationally recognised and accredited by top...
Displaying 1-8 of 8 results
Want to study your MBA abroad?
At educations.com, you can find and compare hundreds of MBA programs from top international universities and business schools around the globe.
Register for our newsletter
Subscribe to searchmba.com newsletter about MBA programs!