Argentina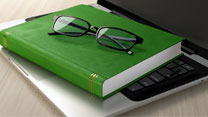 In the list below you will find MBA programs within Argentina.

To make your search for programs in Argentina more specific, you can filter by type of MBA, location, price, length, and upcoming start dates. Once you have found a program that suits you simply fill out the online form with your details and get more information sent to you.
Displaying 1-2 of 2 results
Executive MBA Program


Universidad Austral




IAE's Executive MBA Program is a training program in which participants exchange knowledge and experiences, profiting from the contents provided...

Full-time MBA


Universidad Austral




The Objective of the program is to train "executive resources" -i.e., young high potential professionals, with solid knowledge and skills...
Displaying 1-2 of 2 results