Program description
The fully online Master of Public Health (MPH) with a specialisation track in Epidemiology involves the study of factors affecting health and illness among populations through epidemiological methods and research. This track provides a comprehensive overview of the basic science of Public Health, which entails a detailed understanding of epidemiology, and the acquisition of the complex skill-set required to conduct public health research projects. Modules include Epidemiology & Statistics for Public Health Research, Qualitative Methods for Public Health Research, and Regression and Evidence Based Methods for Epidemiology.
As you study, you will develop a thorough understanding of all the main disciplines of public health, providing a strong basis for a high-level career in the field. The core modules cover epidemiology and qualitative research methods, including the application of appropriate study designs, their critical appraisal and the essential principles and procedures for ethical practice; health systems and health promotion.
Application and Admission Requirements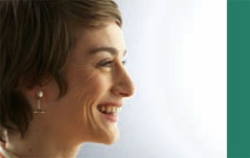 The fully online Public Health Masters (Epidemiology) programme is available to any University graduate in a health or health-related profession, and also to non-health graduates and others approved by the University.
This will normally include:
Graduates in medicine of an approved university who have not less than one year (and preferably longer) post-registration professional experience
Other health-related graduates of an approved university or other institution who have not less than two years of professional experience
Non-health-related graduates, and others who have satisfied the requirements of approved exam boards, or have satisfied the University that they are suitably qualified to undertake a postgraduate programme. They must have at least two years approved professional experience in a health related field, and either completed the final examination of an approved professional institution, or obtained some other qualification approved for this purpose by the University
General Admission Criteria
Bachelor's degree equivalent to UK Honours degree.
English equivalent to minimum of IETS test level 6.5 overall.
TOEFL 580 paper based test / 88 Internet based test / TEEP 6.5
2 years of relevant work experience.
Please note for the Public Health Masters, The University of Liverpool Online also evaluates applicants on an individual basis.
Duration of the Master of Public Health:
The fully online Public Health Masters (Epidemiology) programme takes on average 30 months to complete. However, since students progress at their own pace, you may choose to complete your studies in as little as 24 months or spread them over 60 months.
Master of Public Health programme structure:
The fully online Master of Public Health (MPH) (Epidemiology) programme comprises four core modules, four elective modules and culminates in a dissertation in a topic relevant to Public Health.
Your first module will be 9 weeks in length where you begin with a week long brief introduction to the programme, the learning platform and then continue with the module content.
Each following module is eight weeks in length. By taking one module at a time you can explore a specific subject in depth without distractions.
The four core modules must be completed prior to undertaking the electives.
Core modules
Health Promotion
Epidemiology & Statistics for Public Health Research
Qualitative Methods for Public Health Research
Management of Health Systems
Elective modules
(students choose a minimum of one elective from each group)
Group A
Health Impact Assessment
Public Health Issues in Low Income Countries
Sociology of Health & Illness
Public Health Nutrition
Health and Social Policy
Policy and Programme Challenges in Low Income Countries
Comparative Health Systems and Advanced Management
International Disaster Management
Group B
Regression and Evidence Based Methods for Epidemiology
Health Protection
Health economics and finance
Advanced Epidemiological Modelling
Epidemiology of Disease
Health Informatics
Master of Public Health Dissertation
Students refine their dissertation topic in conjunction with their Personal Dissertation Advisor, an academic supervisor who will provide support throughout the writing process. Following the Master of Public Health programme, your dissertation will cover a topic relevant to the Public Health sector.
Learning outcomes of the Master of Public Health:
At the end of the fully online MPH programme you will have acquired the skills to undertake and interpret public health research, both epidemiological and qualitative, and you will have a command of ethical research practice. You will be able to critically appraise health promotion practice in different healthcare systems, evaluate and design Health Impact Assessments and compare and contrast methods of health economic analysis.
You will demonstrate a mastery of the issues surrounding communicable diseases, environmental threats, health and social policy and the issues facing low income countries. In doing so, you will gather, analyse and interpret information from a variety of sources and derive and apply insight from a range of disciplines to identify and respond to public health problems. You will thus acquire an excellent basis for a high-level career in public health management.
About school
University of Liverpool
Since its foundation in 1881, the University of Liverpool has produced eight Nobel Prize winners. This academic excellence is one reason why almost three thousand professionals from more than 175 countries have chosen it for their online Masters degree. They...
Read more about this school