Postgraduate in North America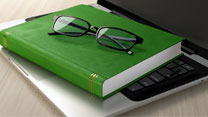 Find schools who deliver MBA programs within Postgraduate in North America in the list below.

Make your search for schools that deliver MBA programs in Postgraduate in North America more relevant by filtering by category, education level or location. You can easily contact schools you're interested in on each institute profile page.
Displaying 1-9 of 9 results
Boston College: Carroll


The Carroll School of Management provides graduate management education attuned to the needs of today's business world. Aligned with the...

Boston University School of Management


The Boston University School of Management develops new ideas and insights for scholars and practitioners through its faculty's research; and...

Carnegie Mellon: Tepper


The Tepper School of Business at Carnegie Mellon , located in Pittsburgh, Pennsylvania, consistently ranks among the top business schools in...

George Washington University


The George Washington University actively engages Washington, D.C. , and the world. Our location in the heart of Washington places...

Rice University: Jones


The Jesse H. Jones Graduate School of Business is committed to our mission of providing a superior business education to...

Schulich School of Business


In global rankings, Schulich is one of the world's leading business schools . Why? Excellent, diverse students. Award-winning faculty. Innovative,...

University of Iowa: Tippie


Integrity. Innovation. Impact. The Henry B. Tippie College of Business develops business leaders and scholars through a comprehensive and high-quality...

University of North Carolina: Kenan-Flagler


At UNC Kenan-Flagler you gain skills that make you highly effective in your career, developing leadership skills that prepare you...

Washington University: Olin


Olin Business School at Washington University in St. Louis is an institution of leaders: distinguished research faculty…exhilarated, brilliant students…and successful,...
Displaying 1-9 of 9 results
Want to study your MBA abroad?
At educations.com, you can find and compare hundreds of MBA programs from top international universities and business schools around the globe.
Register for our newsletter
Subscribe to searchmba.com newsletter about MBA programs!