searchmba.com - Free MBA Consultancy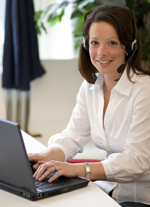 Free MBA Consultancy Service
Fill in your details below and we will help you find the best program for your requirements.
Our experienced consultants will recommend the best MBA Programs for your career goals. This is a completely free service.
Fill in your details on the form below
Our consultants will recommend the best programs for you
You can compare the MBA programs and choose the one that best meets your needs.
This service is completely cost-free - for you and the MBA providers.
Our knowledge of and experience in the MBA industry helps our advisors recommend the right programs for your needs.
Alternatively, you can email your enquiry to
info@searchmba.com
or call +4420 3318 6280 to talk to one of our advisers.