General Management in London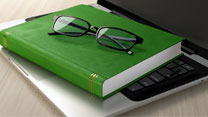 Find schools who deliver MBA programs within General Management in London in the list below.

Make your search for schools that deliver MBA programs in General Management in London more relevant by filtering by category, education level or location. You can easily contact schools you're interested in on each institute profile page.
Displaying 1-4 of 4 results
City University: Cass


Cass Business School is known for a commitment to both deep academic theory and its practical applications. Our aim is...

Concordia University Chicago


Since 1864, Concordia University Chicago has been helping students to become leaders in honest, creative, competent and compassionate business via...

Kingston Business School


A critical division of Kingston University in London, Kingston Business School offers internationally recognized MBA programs for experienced professionals. All...

Westminster Business School


Westminster Business School is one of London's leading centers for business education that are internationally recognised and accredited by top...
Displaying 1-4 of 4 results