Entrepreneurship, Executive MBA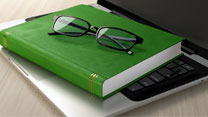 Find schools who deliver MBA programs within Entrepreneurship, Executive MBA in the list below.

Make your search for schools that deliver MBA programs in Entrepreneurship, Executive MBA more relevant by filtering by category, education level or location. You can easily contact schools you're interested in on each institute profile page.
Displaying 1-1 of 1 results
Columbia Business School


Columbia University Graduate School of Business , also known as Columbia Business School ( CBS ), is the business school...
Displaying 1-1 of 1 results
Want to study your MBA abroad?
At educations.com, you can find and compare hundreds of MBA programs from top international universities and business schools around the globe.
Register for our newsletter
Subscribe to searchmba.com newsletter about MBA programs!