Energy & Sustainability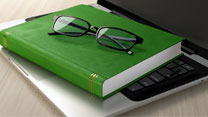 Find schools who deliver MBA programs within Energy & Sustainability in the list below.

Make your search for schools that deliver MBA programs in Energy & Sustainability more relevant by filtering by category, education level or location. You can easily contact schools you're interested in on each institute profile page.
Displaying 1-6 of 6 results
Bologna Business School - University of Bologna


A faculty of University of Bologna, the world's oldest university founded in 1088, Bologna Business School has a long history...

International School of Management


International School of Management (ISM) is a private University of Applied Sciences with campuses in Dortmund, Frankfurt, Munich, Hamburg –...

KNectc365 Learning


KNect365 Learning was born out of Informa's rich history in enhancing individuals and businesses with knowledge. Its learning solutions equip...

Robert Kennedy College


Founded in 1988, Robert Kennedy College (RKC) is a private educational institution in Zürich, Switzerland. The College pioneered Swiss quality...

The University of Liverpool


Since its foundation in 1881, the University of Liverpool has produced eight Nobel Prize winners. This academic excellence is one...

Warwick Business School


Warwick Business School (WBS) is a leading thought-developer and innovator. In top one per-cent of global business schools, the education...
Displaying 1-6 of 6 results
Want to study your MBA abroad?
At educations.com, you can find and compare hundreds of MBA programs from top international universities and business schools around the globe.
Register for our newsletter
Subscribe to searchmba.com newsletter about MBA programs!