Beijing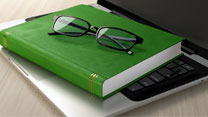 Find schools who deliver MBA programs within Beijing in the list below.

Make your search for schools that deliver MBA programs in Beijing more relevant by filtering by category, education level or location. You can easily contact schools you're interested in on each institute profile page.
Displaying 1-9 of 9 results
Boston University School of Management


The Boston University School of Management develops new ideas and insights for scholars and practitioners through its faculty's research; and...

HEC Paris


HEC MBA offers participants a unique and valuable experience of being immersed in a student body and faculty of highly...

University of Maryland: Smith


The Smith School – changing lives, starting with your own The Smith School at The University of Maryland has become...

University of Virginia: Darden School of Business


Named for Colgate Whitehead Darden, Jr., former Virginia governor, congressman, and president of UVA, and one of the school's greatest...

University of West Georgia


At the University of West Georgia , the success of our students is the sole purpose of our existence. From...

Vlerick Business School


With campuses in the center of Brussels, Ghent, Leuven and St Petersburg, Vlerick Business School's programs are designed to provide a...

West Virginia University


College of Business and Economics The goal and vision is to help students learn and to encourage them toward great...

Westminster College Bill & Vieve Gore School of Business


The only private, comprehensive liberal arts college in Utah, Westminster College offers a strong foundation of liberal education combined with...

Worcester Polytechnic Institute (WPI)


Founded in 1865, WPI is the third-oldest technological university in the United States and is consistently ranked among the top...
Displaying 1-9 of 9 results
Want to study your MBA abroad?
At educations.com, you can find and compare hundreds of MBA programs from top international universities and business schools around the globe.
Register for our newsletter
Subscribe to searchmba.com newsletter about MBA programs!