Austin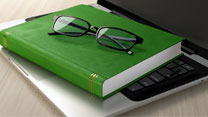 In the list below you will find MBA programs within Austin.

To make your search for programs in Austin more specific, you can filter by type of MBA, location, price, length, and upcoming start dates. Once you have found a program that suits you simply fill out the online form with your details and get more information sent to you.
Displaying 1-6 of 6 results
Texas MBA


McCombs School of Business




The Texas MBA is built around four key pillars to educate tomorrow's leaders: Knowledge and Understanding; Responsibility and Integrity; Communication...

MBA


West Virginia University




West Virginia University's nationally accredited 13 ½ month MBA program is ideal for someone interested in pursuing the MBA immediately...

MBA program


University of West Georgia




The objective of the MBA program is to prepare students for positions of responsibility and ethical leadership by enhancing their...

Online MBA


Worcester Polytechnic Institute (WPI)




The Online MBA is identical to our on-campus MBA - same high-tech curriculum, same courses, same faculty, same expectations and...

Technology MBA


Worcester Polytechnic Institute (WPI)




The WPI curriculum merges theory and practice. It's progressive, transformative, and shaped by the new economy. Understanding management principles within...

Full-time MBA program


Westminster College Bill & Vieve Gore School of Business




The Master of Business Administration (MBA) program is designed to provide a well-rounded graduate education in business. The student is...
Displaying 1-6 of 6 results
Want to study your MBA abroad?
At educations.com, you can find and compare hundreds of MBA programs from top international universities and business schools around the globe.
Register for our newsletter
Subscribe to searchmba.com newsletter about MBA programs!