Program description
Master of Public Health - Management of Health Systems

Our MPH with a specialization track in Management of Health Systems appeals to those wishing to study health systems as a means to improving health outcomes. Students will investigate the internal processes of health systems, gaining a clear understanding of how to manage and lead healthcare delivery at all levels – from local through to international – with a view to improving health. They should acquire a set of skills preparing them for senior positions in the Health and Local Government sector.
Modules include Health Promotion, Comparative Health Systems and Advanced Management, and Health and Social Policy. This track also investigates the need to strengthen national, regional and international health systems by identifying the reasons of poor health delivery. Elements that influence the delivery of sufficient health systems such as weak governance, infrastructure, information systems, planning and human resources will be addressed.
Application and Admission Requirements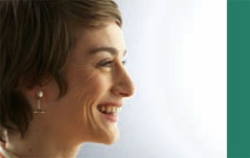 This fully online Health Systems Masters programme is available to any University graduate in a health or health-related profession, and also to non-health graduates and others approved by the University.
This will normally include:
Graduates in medicine of an approved university who have not less than one year (and preferably longer) post-registration professional experience
Other health-related graduates of an approved university or other institution who have not less than two years of professional experience
Non-health-related graduates, and others who have satisfied the requirements of approved exam boards, or have satisfied the University that they are suitably qualified to undertake a postgraduate programme. They must have at least two years approved professional experience in a health related field, and either completed the final examination of an approved professional institution, or obtained some other qualification approved for this purpose by the University
The following standard is required:
Bachelor's degree equivalent to UK Honours degree.
English equivalent to minimum of IETS test level 6.5 overall.
TOEFL 580 paper based test / 88 Internet based test / TEEP 6.5
2 years of relevant work experience.
Please note for the Health Systems Masters, The University of Liverpool Online also evaluates applicants on an individual basis.
Health Systems Masters programme structure:
The fully online Masters of Public Health Systems Management programme's core modules cover epidemiology and qualitative research methods, including the application of appropriate study designs, their critical appraisal and the essential principles and procedures for ethical practice. You will then specialise by studying Comparative Health Systems and Advanced Management, Health and Social Policy, and Health Economics & Finance.
In addition to the subject matter knowledge you gain, you will develop additional cognitive, team, communication, research, ICT, numeracy and project planning skills that are eminently transferable within the sector. You will complete your programme with a dissertation based on your own original public health research relevant to this area of specialisation.
As an Master of Public Health student you will gain a broad and international education in the science and art of preventing disease, developing the skills required for the wide and increasing variety of opportunities in public health.
Duration of the Health Systems Masters:
The fully online Masters of Public Health Systems Management programme takes on average 30 months to complete. However, since students progress at their own pace, you may choose to complete your studies in as little as 24 months or spread them over 60 months.
About school
University of Liverpool
Since its foundation in 1881, the University of Liverpool has produced eight Nobel Prize winners. This academic excellence is one reason why almost three thousand professionals from more than 175 countries have chosen it for their online Masters degree. They...
Read more about this school